Social events
If you are interested in attending one of the social events described below, please register via https://docs.google.com/forms/d/1rLklyTNT654FY2f0XJkKk5CT0ESLHUYDBZ7NUlIKP5s/viewform?usp=send_form
The events are free of charge for confirmed participants, but please note that the number of places is limited.
Guided walks in London
Saint Paul's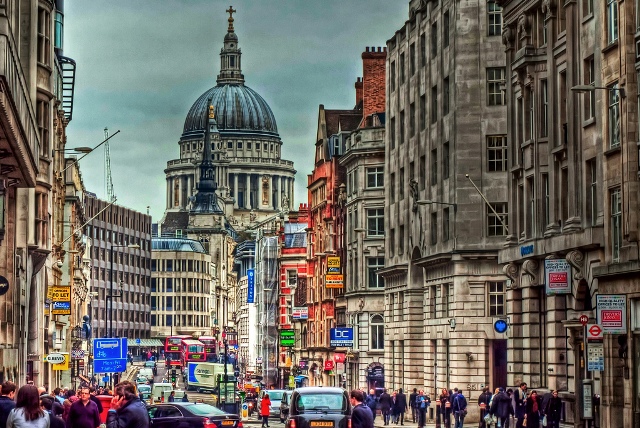 We will go on a guided walking tour from King's College to St Paul's Cathedral and from there to the London Bridge station (via the Millenium Bridge and South Bank). This area is full of interesting nuggets, some amazing buildings - including the world's most expensive one, when it was built. You will hear about the rise and fall of Fleet Street as the home of the newspaper industry, monks, knights, kings, ghosts, legal (and illegal) London and much more. Duration: approximately 3.5 hours (limited to 30 participants).
Starting at the Strand entrance to King's College at 14:30.
The Parliament
A guided walking tour from King's College to the political heart of the nation via Covent Garden, the heart of London's Theatreland and St James's, also known as Gentlemen's London. We'll see world-famous theatres and hear about some of the famous actors that have graced the boards here. We'll hear about Gentlemen's clubs and upmarket shops that provided men with some of their needs, from cigars & brandy to hats & boots. You'll also hear about the rise of British Parliamentary democracy, how the power of our monarchs was curbed and also some of the royal ceremonies that attract thousands of visitors to the capital every year. And finally we'll meet some very colourful characters on the way including musicians, artists, writers, politicians & heroes.
Starting at the Strand entrance to King's College at 14:30.
---
Tour of the Regents Canal
This event will embark you on a cruise along the historic Regents Canal, through Regents Park and the Maida Hill Tunnel.  The tour will start in Little Venice, and gives a rare opportunity to travel on historic traditional narrow boats. The journey will end at the Camden Lock Market, famous for its maze of shops and foodtsalls. Duration: 50 minutes
Please come to the London Water Bus Docks in Brownings Pool, near Warwick Ave tube station (take Bakerloo line from Embankment) at 15.45. 
---
Trip to Greenwich
We will travel to Greenwich by river (~50 minutes) on a river bus, getting great views of London from the Thames on the way. In Greenwich there will be a guided tour of the Royal Observatory including the famous Prime Meridian site. The trip will take about 2,5 - 3 hours in total.
Starting at 13:50 at the central courtyard of King's College (by the exit which is near the cofee breaks hall).